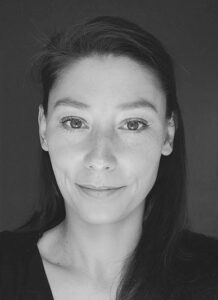 MA Psychotherapy, MA Social Rehabilitation Pedagogy, HDip Counselling and Psychotherapy, SFBT. Fully accredited member of IACP.
Kaśka is a bilingual humanistic and integrative psychotherapist (Polish and English). She offers both long and short term psychotherapeutic approaches to address a variety of issues affecting adults and young people over 18.
Kaśka's main areas of interest include anger and aggression, developmental trauma, self-esteem issues, depression, loss, self-development and support with general emotional disturbance caused by events of our daily living. She offers a non-judgmental, caring approach with the focus on clients' needs.
In the therapeutic space Kaśka encourages clients to explore challenging and difficult patterns of thoughts, beliefs, behaviours and emotions, and supports clients to understand themselves better, facilitating a more satisfactory way of living.
_________________________________________
Mgr Psychoterapii, Mgr Pedagogiki Resocjalizacyjnej, Dyplom Poradnictwo i Psychoterapia, SFBT (Terapia krótkoterminowa, skoncentrowana na rozwiązaniach), Członek IACP
Kaśka oferuje krótko- i długoterminową psychoterapię w podejściu humanistycznym i integratywnym dla dorosłych i młodzieży powyżej 18 roku życia, doświadczających problemów emocjonalnych w stopniu średnim i umiarkowanym.
Kaśka oferuje pomoc między innymi w zakresie stanów depresyjnych, poczucia własnej wartości, trudności w rodzinie i związkach, żałoby, traumy, agresji oraz pomoc w radzeniu sobie z problemami życia codziennego. W relacji terapeutycznej Kaśka umożliwia poznanie szerokiego kontekstu
odczuwanych trudności i przyjrzenie się im z różnych stron.
Relacja terapeutyczna to doświadczenie nowego rodzaju, w którym klienci mają możliwość wypróbowania nowych zachowań i reakcji, w bezpiecznej i wspierającej atmosferze. Bardzo ważnym czynnikiem jest sama relacja z terapeutą – Kaśka oferuje życzliwą atmosferę, troskliwe i wolne od
oceniania warunki teraputyczne, w których klient ma możliwość poznania własnych wzorców zachowań, myśli i emocji.