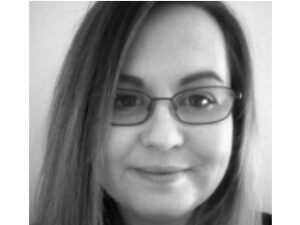 Counsellor & Psychotherapist
Katie is an accredited Psychotherapist who works with clients using a Humanistic and Integrative therapeutic approach. She holds a BA Honours in Counselling & Psychotherapy and is in her final year of her MSc in Child & Adolescent Psychotherapeutic Skills.
Katie has a background working with young people,adults and their families experiencing substance misuse and addiction related behaviours. Alongside her addiction related work she sees individuals for various concerns in general counselling.
Utilising Johnstown Therapy Centre's creative and play room facilities, Katie is available to work on a 1-1 basis with children, adolescents and adults. She aims to provide a warm, welcoming space using approaches such as Therapeutic Play, Creative Therapy, Sandplay Therapy and tools and techniques from evidence based approaches such as CBT and REBT.
Some of the areas she can help with include Addictions, Anxiety, Bullying, Coping Skills, Communication Skills, Negative Thought Patterns, Problem Solving, Self Esteem & Stress Management.