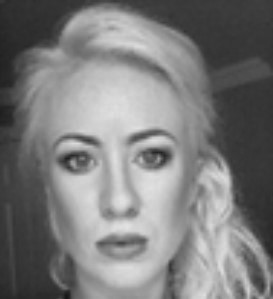 Leigh is a  registered play therapist and child and adolescent psychotherapist with the Irish Association for Play Therapy and Psychotherapy. Having completed her initial integrative counselling and psychotherapeutic training with The Institute of Integrative and Counselling and Psychotherapy, Leigh gained her post graduate diploma in play therapy with The Children's Therapy Centre, succeeded by her Masters of Arts in Creative Psychotherapy, Humanistic and Integrative Modality. Leigh has completed many professional trainings including trauma informed cognitive behavioural therapy, sand tray therapy, applied behavioural analysis, adverse childhood experiences, emotional coaching, advanced tele-therapy, attachment theory, neurodevelopmental interventions, mindfulness, sensory integration, in addition to extensive training in neurodiversity. Leigh holds specialised training in working with children with additional needs and educational interventions. Having gained a B.Ed and a H.Dip in education, Leigh maintains a progressive professional development portfolio which caters to the needs of her clients.
Counselling and Psychotherapeutic Approach
Leigh works in a humanistic and integrative manner, maintaining a person-centred approach to work with her clients. Leigh promotes the development of autonomy, affording the client with opportunities to lead the therapist to support the process of healing, in a developmentally appropriate manner.  Much like the relationships in our lived worlds, client psychotherapist relationships are built on the basis of trust, mutual respect and understanding. Leigh values the input of parents and caregivers in client process, building on the belief that the primary care givers hold the powers of connection, attunement, understanding and healing. Leigh establishes her understanding of client needs through observation and tailors unique interventions grounded in sensory integration, neuroscience, psychology, and attachment theory. She endeavours to promote reparative experiences through play and creative exploration, enabling each client to reach their true potential. It takes approximately 400 repetitions to create a new synapse in the brain; unless it is done through playful activity. In which case, it takes between 10 and 20. Leigh holds the belief that each client has the innate capacity to overcome hiccups, psychological and emotional bumps and bruises, challenges and traumas that are met along life's winding road; Leigh will walk along that road with clients supporting them to overcome difficulties and move forward.
 Counselling Experience and Areas of Interest
 Leigh has worked in a range of therapeutic environments, including multi-disciplinary settings, counselling services, school-based therapy services, and private practice. Leigh has extensive experience working with young people, having worked with children and adolescents for over 15 years.
 Leigh is empowered by neural plasticity when working with young people and takes a bottom up approach to client work. All life's memories are held in the body; working in a multi-sensory way can unlock and release subconscious memories that may unknowingly be causing us difficulties in the present. As 7% of communication is verbal, the manifestation of non-verbal behaviours can be the catalyst to seeking out support for a loved one. Enabling clients to work through challenges in their lived world, without the expectation of a predominantly language-based intervention is effective and empowering. Endeavouring to best support clients, Leigh's creative and integrative therapeutic style is informed by Dr Bruce Perry's Neurosequential Model of Therapeutics, which is a developmentally sensitive, neurobiology informed approach to clinical problem solving.
Areas of interest
Early Childhood Trauma and Adverse Childhood Experiences
Attachment
Anxiety
Relationships
The Family System
Neurodiversity
Behavioural needs
Education
Parenting Support